Sci

Flo

- Experts in scientific and medical flow control

Authorised Eox Distributor

SciFlo are the exclusive distributor for the Eox range of products for the Australasian market ...

We have an extensive range of miniature components for fluid control. View our product categories to select the component you require ...

We are a respected supplier of fluid control components to the Australasian market and support our customers with a nationwide sale, distribution and service network.

Our production capabilities extend to component design to suit your application or unique assemblies to streamline your production.
View our extensive range of components . . .
Sci

Flo

-

What sets us apart ...
SciFlo scientific and medical flow control components are supplied with quality, reliability and excellence. We have built up experience over many years and understand the precise requirements of the markets our customers operate within.
Our miniature components are designed and manufactured to the highest quality standards.
This enables us to offer components with absolute confidence they will offer our customers the functionality and longevity they need. To further support our customers, we provide full technical data and documentation for every component. This includes dimensional drawings, 3D CAD models and IGD format diagrams.
View our component categories for more details ...
SciFlo has an extensive
portfolio of
components
, products and services. We support the miniature flow control market with high quality, wide ranging
components
and parts.
Our organisation is supported by a team of people with extensive knowledge of our components and their applications. Our specialists are on hand to help you at any time.
Request technical support ...
Selecting the right component takes careful consideration. Our technical teams are available to support your selection of the component you need.
Feel free to get in touch ...
Standard flow, reverse flow and modular options ...

customise your component
NEW - Medical Check Valve range with ISO 80369-7 compliance . . .
Our complete component range ...
Miniature flow control products from SciFlo include an extensive selection of components and service capabilities
The teams at SciFlo offer excellence both in the range of components on offer and in our support to our customers. Our technical teams are always on hand to answer your questions and help you select the component you need. We specialise in an extensive range of miniature parts and assemblies for the control of fluid, gas and air. From check valves to filters and luers, we will have what you need. Individual product specifications, 3D CAD models and dimensional drawings are available for all component solutions.
New - Medical Check Valve range with ISO 80369-7 compliance
Do you require a check valve component with material and design specifications for medical life science or applications?
Read the latest article detailing our our ISO 80369-7 compliant check valves ...
View our complete range of products ...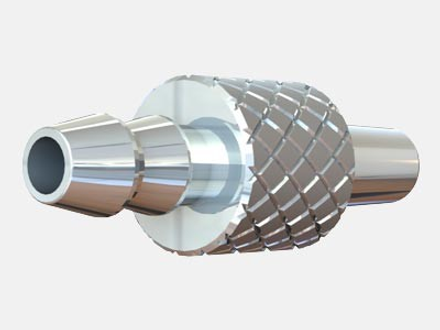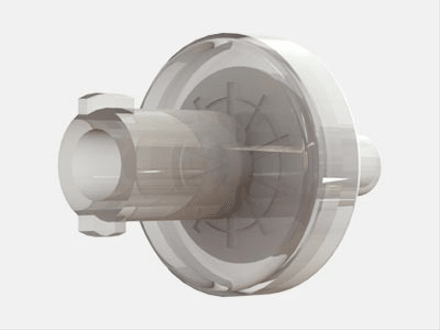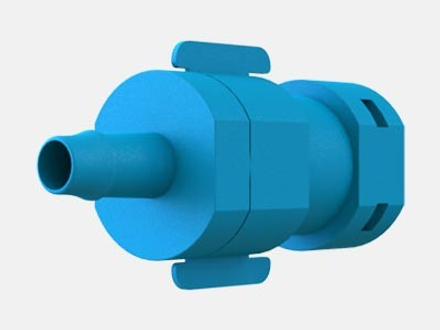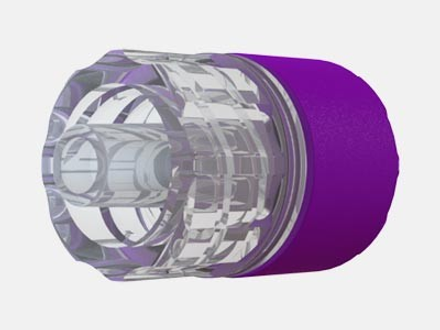 Change the way you connect ...
The SciFlo team are delighted to introduce our new range of couplings with a unique spring-free flow path
These are available in either polypropylene, Kynar or glass filled black nylon. Their unique spring-free flow path allows a larger volume of fluid to pass through at a lower line pressure.
Key features and benefits include:
Optimise flow, reduce restriction, turbulence, foaming and bubbles

Male valved assemblies with vented spring chamber eliminating fluid cross-over

Valved and non-valved (open) options

Disconnect with no-spills (please request datasheet for spillage at rated pressures according to housing size)

Overall smaller size compared to like couplers

Safety slide release to minimise accidental disconnections
Have a question or need a component sample ?
We are here to help you if you have a question about products or if you would like to request a free product sample.
Contact us today ...
Sci

Flo

-

Markets we serve . . .